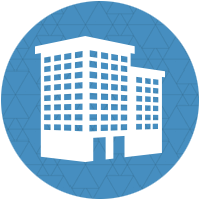 Nevada Health Centers, Inc.
Carson City, NV, USA
Job Description Sierra Family Health Center is open Monday through Friday, 7am-5pm, closed between the hours of 12pm to 1pm for lunch. The clinic sees an average of 60 - 70 patients daily; 5,500 patients yearly with approximately 16,000 annual visits. Serving a population of approximately 60,000 people, the clinic is staffed by two physicians and three physician assistants, and a support staff of 14. Outpatient clinic with 1:10 call schedule. The clinic offers 18 exam rooms, X-ray, pharmacy and has been utilizing Nextgen 8.0 EMR for the past six years. This is an "Excellent Opportunity" to join our team of professionals who are dedicated to providing compassionate care! Candidate must be passionate about assisting those in need and working with an underserved/underinsured population. We serve people who experience social, cultural or economic barriers to health care in a comprehensive, high quality setting. Candidate must be passionate about assisting those in need and working with an under-served/under-insured population. We serve people who experience social, cultural or economic barriers to health care in a comprehensive, high quality setting. Opportunity for professional collaboration with our 30 clinicians encompassing Family Practice, Pediatrics, Internal Medicine, and Ob/Gyn provides enhanced continuity of care for patients. The clinic provides services in family medicine, women's health services, pediatric services, D.O.T. physicals, occupational health services, STD/HIV education, family planning, periodic screenings for kids & adults, well-child care and immunizations, newborn care, chronic illness management, and health education. Nestled in the northwestern part of the state, "Reno-Tahoe Territory" only 30 minutes from Spectacular, Lake Tahoe and The biggest little city in the world, Reno, and Carson City Nevada's proud state capital. Carson City does a fine job of mixing shopping, dining, culture and nightlife while still maintaining its old-fashioned charm. Part of that can be credited to the grand structures gracing the downtown corridor - the buildings house shops, restaurants and museums, not to mention the original capitol building erected in 1870 and the later additions, which include the Legislative Building, Supreme Court, State Library and Archives, all set in a beautiful campus setting. Visitors to picturesque downtown Carson City can visit the park-like grounds of the capitol, take a train ride at the Nevada State Railroad Museum or learn about Nevada's more ancient history at the Nevada State Museum, formerly a U.S. mint. The Blue Line Trail is a self-guided year-round walk visitor can take to see some of the most historic spots in the city. There are the many events. Residents and visitors alike enjoy the monthly Wine Walk, a refreshing amble through the downtown shops and restaurants, while the annual Kit Carson Ghost Walk is a perfect way to learn about the historic homes and their ghostly inhabitants. And since Nevada is one of the few states to celebrate its admission to the Union, Carson City's annual Nevada Day festivities (held on or around October 31) are always good fun. Beloved events include a parade, an 1864 Grand Ball, the longest-beard contest and the World Championship Rock Drilling Contest. The city's location on the eastern side of Lake Tahoe and the Sierra Nevada also provides unlimited year-round outdoor recreation opportunities such as fishing, boating, hiking, biking, golf, and a plethora of snow sports. In the winter, Carson City is the perfect place to stay while exploring the nearby ski terrain. There are 18 ski resorts within 35 miles of the capital, including the world-renowned Heavenly Mountain Resort. And in the warmer months, the region has the Divine Nine, a group of nine golf courses that include Genoa Lakes Golf Club, Eagle Valley Golf Course and Silver Oak Golf Club. Each course offers a little something different, but they all take advantage of the thin high-altitude air, which offers little resistance to the ball as it soars from the tee to the pin. Nevada enjoys over 300 days of sunshine each year and has no state tax. Company Description Nevada Health Centers (NVHC) is a non-profit community-based healthcare provider and has received a Federally Qualified Health Center (FQHC) designation from The Health Resources and Services Administration (HRSA), an agency of the U.S. Department of Health and Human Services. For more information on our organization, please visit our website: For more information on HRSA, please visit: Nevada Health Centers will provide Equal Employment Opportunities (EEO) to all employees and applicants for employment. No person shall be discriminated against in employment on the basis of race, color, sex, gender identity, sexual orientation, religion, creed, national or ethnic origin, citizenship status, age, disability, veteran status, or any other class protected by law.