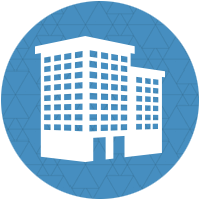 Business & Legal Resources, Inc.
Remote (Anywhere)
May 26, 2019
Part-time and Full-time
An award-winning publisher and leader in web-based publishing and online marketing in the B2B space is looking for a full-time marketing assistant to assist with the growth of their interactive media platforms and advertising services for the HR, Safety, and Environmental business markets. If you are looking for the opportunity to further develop your professional marketing skills, to be a part of a cutting edge content marketing team, to leverage social media tools, and to keep up-to-date with e-commerce and email best practices, then the position of Online Marketing Assistant with us is for you! Among the areas of emphasis are email marketing, social media, advertising sales, copywriting for the web, search engine optimization (SEO), and affiliate marketing. The ideal candidate is passionate about online marketing, possesses strong computer skills and knowledge of internet marketing concepts, and exhibits an unwavering attention to detail. You will need to be flexible with a hands-on approach, show good interpersonal skills, superior time-management, and the ability to demonstrate strong analytical and copywriting skills. This role will provide a fantastic opportunity to grow, learn and progress.