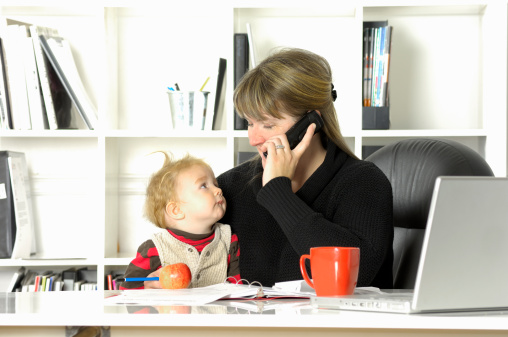 Legitimate Work at Home Online Jobs
Similar to popular work at home job sites like WAHM and HBWM, HEA-Employment.com also provides job seekers with thousands of reliable telecommuting resources. With the familiar look and feel of general job search engines, HEA makes it easy for you to drill down your job search by keyword, category and location to jobs that fit your requirements precisely. You can also save your job searches and preferences and have the latest jobs sent to you by email as soon as they are added to the database. Apply for jobs, post your resume online, get expert advice and make new professional contacts. Our various employment tools and tips put job seekers in control and makes it easier and more cost-effective for employers to find qualified candidates.


Fast and Easy Application Process
Most of the jobs can be applied for online and your resume can be forwarded to the employer instantly with virtually no effort on your part. When you search job listings on the Internet, many people have access to the same information you do, therefore you have hundreds of people applying for the same positions. These companies are swamped with so many resumes and requests, they don't have the time or the resources to respond to all the applications and resumes which leads to applicants not being contacted and your resume being discarded before being seen. We solve this problem by regulating the number of resumes forwarded to each job. Once the number of resumes is satisfactory, the job listing is removed so the employer can view every resume received and make a decision on which applicant to hire for the position.
Every Major Career and Industry Represented
Every career, profession, industry and occupation is represented on our website including accounting, administrative, bookkeeping, clerical, customer service, data entry, editing, education, medical billing, medical transcription, legal, mystery shopping, programming, research, transcription, typing, sales, virtual assistants, writing, web design and many more.
All Experience and Education Levels Accepted
A majority of the jobs we receive require a year or less of experience. If you have limited experience or skills, joining HEA will not be an issue. The more experience a person has, the faster and easier it is to get a job and get hired, however many of the jobs we post in our database require entry level or no previous experience. We receive virtual positions for every education level from high school graduates to PhD's.
No Location Restrictions
All jobs listed on our website can be done entirely from home. A majority of the jobs posted can be done from anywhere via the Internet, email, fax or mail. Some employers may prefer local applicants for issues pertaining to reliability, training, meetings, drop-offs or pickups. If you have the necessary telecommuting capabilities, resources and equipment, you should be able to perform any position at home and work from home anywhere in the world.
No Scams or Schemes
There are no extra fees, scams, business opportunities, survey taking, ad posting, commission only, fraudulent or outdated jobs. These employers are paying you to work for them so you will not have to shell out any money or start-up fees to work for any company listed in our job database. Most job seekers are aware of the problems of receiving job listings and having to pay out more money to more companies before you can actually get the job. Companies requesting additional fees are not allowed to post job openings in our job database. Every employer on our site is investigated and checked for validity and verified through the BBB and other consumer protection agencies.
Our Commitment and Guarantee
We completely understand the urgency of every job seeker that uses our services to find a job and we hope our information, services and products can help you achieve this goal. We are proud to say that referrals from happy customers make up a majority of our memberships. If you need further proof of our dedication and commitment to helping people find employment, please read our
testimonials
to hear what other satisfied members have to say about us. HEA-Employment.com strongly stands behind every service and product that is offered on this website. We guarantee that you will not find an easier, honest and more affordable way to find a work at home job. We have included everything you will need to conduct your job search in one location. You will find all the services, resources and products you need right here. We are proud to announce that over 85% of our members have successfully located a job using our services. If you are looking for a work at home job, HEA-Employment.com is the right place for you!