HOME » SERVICES » Job Placement Assistance
Job Placement Assistance
Job Placement Assistance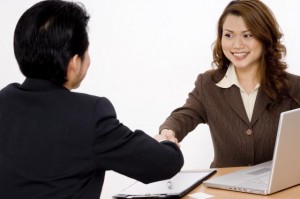 HEA-Employment.com has created a job placement service exclusively for telecommuters and people who want to work at home. Using years of extensive job placement knowledge and experience, our staffing and job specialists will match your skills and needs with available work at home positions. HEA helps hundreds of job seekers find work every month. Whether you are looking for a full-time permanent position or a part-time temporary job that gives you the flexibility to work when you want, we can connect you to thousands of reputable employers and recruiters. With full-time, long-term, short-term, seasonal, direct hire or temp-to-hire assignments, you'll have a workstyle to fit your lifestyle. You can also choose when you want to work and how much you want to work at a competitive salary.

Match Your Resume with Hiring Companies. The work at home job placement service matches your resume with employers that need to fill work at home job openings. The process is very simple and straightforward. Our staffing and recruiting specialists search for jobs compatible with your skills and experience. Once a position becomes available that matches your preferences and qualifications, your resume will be forwarded to the employer. When the employer receives your information, they will review it, place it into their databases and if you are a match for any of their job openings they will contact you directly for an interview or more information. Nothing else is needed and no other steps are required on your part, all you need to do is wait until you are contacted. Employers are also able to search our resume database for applicants; therefore your resume will possibly be viewed by hundreds of companies every month. The employer will select the best candidates and contact those applicants directly for hiring. Every company or recruiter we send your resume to has been checked out through the BBB, FTC and other consumer protection agencies. Employers with a history of dishonest business practices or complaints about payments are immediately discarded. We want to insure our customers that the companies we deal with are real companies with good reputations who have been in business for years.

Understanding Your Employment Needs. As your career advisors, we want to keep our candidates informed of industry trends and make them aware of top-level assignments with leading companies to help achieve their long-term career success. Our objective is to gain a clear understanding of each candidate's background and career interest(s): goals, accomplishments and contributions. We continuously work to determine industry openings, needs and opportunities that match each candidate's vision and career plan. From part-time, work-at-home positions to long-term contract work, we endeavor to find the right fit for each individual candidate. Our goal is to determine the candidate's needs and match them with the right job and company. Our work at home job placement service connects telecommuters and virtual assistants to employers and works much the same as a regular staffing agency that helps applicants locate work with companies that need to fill job openings quickly or looking for specific candidates.

What Makes Us Different. The difference with our service is that our job placement service works exclusively with applicants that want to telecommute or work at home. Many of the companies that use ads or job listings to advertise their positions can get hundreds of resumes for just one job opening. Our work at home job placement service is preferred by companies looking for virtual assistants because they are given the convenience to search for qualified applicants and pre-qualify potential employees before deciding to contact or hire them. This basically eliminates the hundreds of resumes these companies receive and this is also why so many of our members are successful using this service. The primary focus of the work at home job placement service is to find the right individual that matches the employer's needs. We will work with you in every possible way, to help you find a job. The job you want is out there -- let us help you find it today!

HEA-Employment.com

|

Marie Surles

|

CEO

|

President

4894 West Lone Mountain Road

,

Las Vegas

, NV,

USA

91316

Ph:

702-656-2472

| Fx:

702-656-2472

| Web:

http://www.hea-employment.com

HEA-Employment.com

-

based on

94

user

reviews

.